Below are a selection of Rob Phayre interviews and media articles.

Institute of Leadership and Management Webinar
In October 2021, Rob Phayre presented a Webinar to 200 members of the Institute of Leadership and Management on Personal Resilience. Amongst the topics that were covered were; What are the symptoms of anxiety and stress? How can you build your own personal resilience? How can you deal with anxiety and stress more effectively?
Rob Phayre – Personal Resilience Webcast to the Institute of Leadership and Management
Presentation Slide Deck. Where annotated, Images Copyright of Getty Images.
Following an interview with The Maritime Executive, Rob Phayre discusses his former career delivering ransoms to Somali Pirates.
Published 27/08/2021 by The Maritime Executive. Image and article text copyright www.maritime-executive.com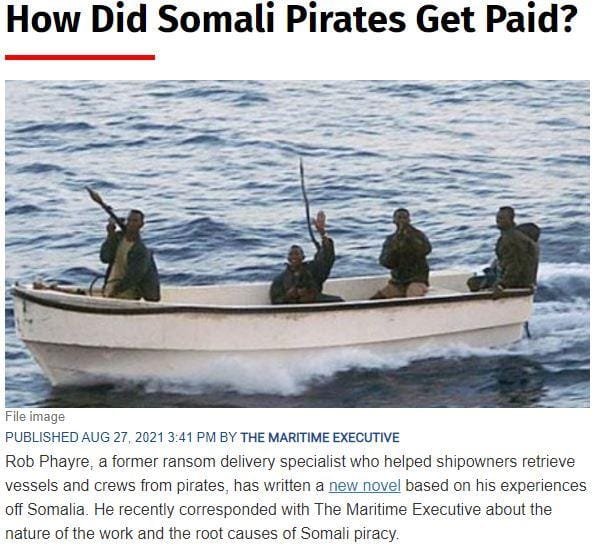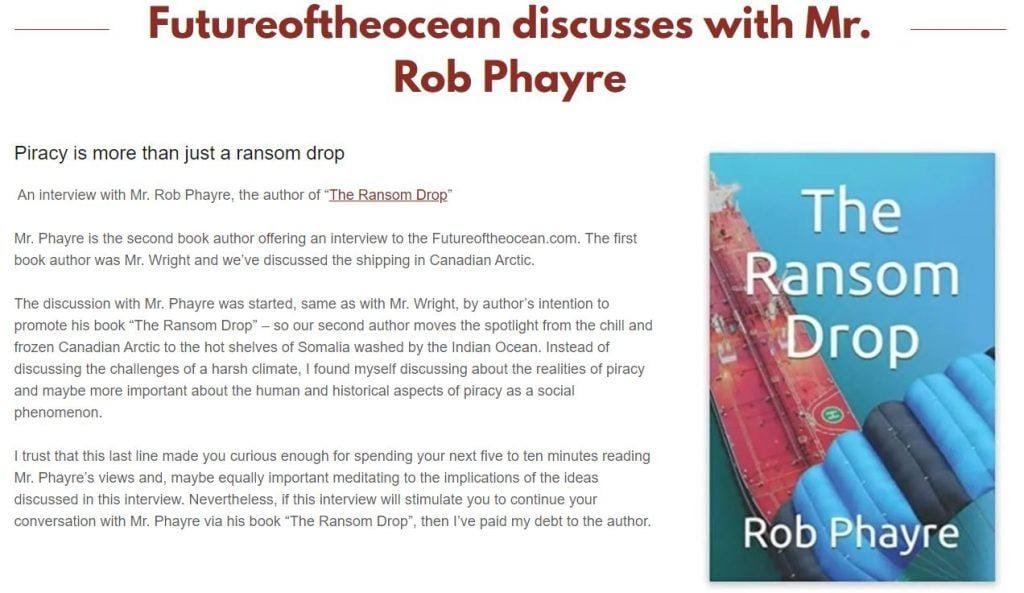 An interview with Future Of The Ocean and Rob Phayre.
Rob discusses his early career and gives his opinion on the ethical aspects of maritime piracy and on the payment of ransoms.
Published 29/08/2021 by Future Of The Ocean. Article text copyright https://futureoftheocean.com
The Article Link.
The Rob Phayre interviews and media articles above are the copyright of Rob Phayre ltd and they may not be duplicated or shared without written consent