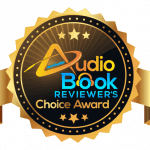 The Ransom Drop by Rob Phayre.
Award Winning Military Action Thriller.
Pirates, Suspense, and More Thrills a Minute!
The Ransom Drop was awarded the Audio Book Reviewer's Choice Award as it was believed to deserve a higher rating than the standard 5-star rating.
A group of inexperienced Somalian pirates steals an oil tanker. A team of experts is charged with locating and recovering the oil tanker. Of course, the pirates being novices does not make it any easier but rather more deadly in completing the ransom drop. There is much more to this than meets the eye and the team is about to find out just how complicated and deadly things are going to become.
The author, Rob Phayre has written a thrilling non-stop action filled story that will keep the listener captivated. Each character is well developed, the plot twists are excellent and at times leaves the listener wide-eyed. The dialog was authentic as well as the action and plot. This is one of those stories that will keep niggling at the back of your mind. Phayre has experience with ransom drops and real-life pirates which makes his ability to weave a story around the facts in an entertaining and vivid manner possible.
The narrator, Ian Fisher, gives a good solid performance with unique voices and accents that accurately reflects each character's personality. He speaks clearly and with a steady cadence that helps move the story forward. Fisher injects the right amount of intenseness and suspense keeping the audience on the edge of their chairs.
This is a book that captivates and keeps the listener engaged from beginning to end. If you enjoy military thrillers, suspense, and intrigue, this is it! I am looking forward to the next in the series!
The production and quality of this audiobook were perfect. I encountered no issues.

Disclaimer: This Audiobook was provided free of charge by the author, narrator, and/or publisher in exchange for a non-bias, honest review.
Publishers Weekly 'Starred' Review is available here.
Readers' Favourite – 5 Star – Pikasho Deka
The Ransom Drop takes you to the dangerous waters of Eastern Africa, where piracy runs amok. Author Robert Phayre expertly builds up tension and intrigue in this thrilling tale of hostage rescue. The plot moves at a brisk pace, with a multiple POV narrative that shows the varying factions involved within the story. There is a realistic quality to Phayre's character work that makes them riveting to read. Apart from the protagonists, you also get a glimpse into the psyches of the antagonists that makes them all the more compelling. Scenes involving Max's crew were some of my favourite sections to read, and I thoroughly enjoyed the banter between Raj and Mike. If you enjoyed the movie Captain Phillips, you're going to love The Ransom Drop.
Readers' Favourite – 5 Star – Tammy Ruggles
Phayre expertly guides this thriller through its breath-holding plot. Grounded in so much realism, the story pulses with life and tension, and the characters spring to life. The author himself has personally delivered huge ransoms at sea and negotiated hostage situations, so besides this being a cutting-edge work of fiction, it's also written from a foundation of personal experience. Trigger warnings may apply for hostage situations, strong language, and extreme violence, but as you read, you will become absorbed in this military page-turner, and get an inside view of how piracy works and how it was thwarted. The momentum builds along with the action and dialogue to a crescendo fit for a movie or mini-series. The characters are well-constructed, the plot well-executed, and perfectly paced. This author seems to be a natural storyteller. You'll have an interesting time getting to know the team, and you'll wonder how the story will play out. Vivid details and attention to the little things keep you locked into the story, and he has a quick, efficient way of bringing you into the lives and minds of the characters and their situations. If you like high stakes and rescue scenarios, you will become an instant fan of Rob Phayre and The Ransom Drop.
Readers' Favourite – 5 Star – Steven Robson
Rob Phayre's The Ransom Drop is a fascinating read, with unique perspectives from all of the players involved, backed by an obvious depth of knowledge of the author. The incredible thing about this story, in my opinion, is the attitude of the pirates. These are people that have little regard for those outside their culture, and see what they are doing as just another job; incredulously, they seem to look at this as a career path of choice! Further, it seems the authorities are either too apathetic or disinterested to take action, even when the criminals are clearly identified and photographed carrying out their actions. Against this background, the characters were nicely built up into quite believable individuals, with obvious cultural differences molding their personas. The Ransom Drop is a quality read that opens your eyes to a problem that is obviously not going away without concerted effort.
Bookview review – 5 star
Phayre kicks start his The Response Files series with this well-researched thriller set on one of the world's most dangerous stages. When an oil tanker is hijacked by a novice band of Somali pirates, it seems an almost impossible problem to solve, partially due to the fact that the negotiations will take place in one of the most remote and dangerous places on earth. As the authorities race to scramble together a team of negotiators, security, and maritime experts, the crew of the ship struggle to stay alive. The expert team must hurry if they want to avert an environmental catastrophe. Phayre's plotting is tight as he provides an absorbing account of the clockwork moves and last-minute decisions required to make the necessary negotiations while closing in on and destroying the enemy. Strong descriptions of the remote and dangerous landscape add to the book's appeal. The action is tense and the characters layered. The plot moves at a riveting pace, and fans of conspiracy fiction, particularly military and black-ops thrillers will find themselves thoroughly engaged with all the treacherous political and interpersonal manoeuvrings. Inspired by his own experience with ransom drops and negotiations with real-life pirates, the novel is ready-made for the screen. A promising start to a complex new conspiracy thriller series.
https://bookviewreview.com/2021/11/23/bookview-review-the-ransom-drop-the-response-files-somali-piracy-action-thriller-by-rob-phayre/
Prairies Book Review – 5 Star
A highly readable and intelligent thriller…
Phayre utilizes his experience with ransom drops and real-life pirates to craft a well-paced thriller, setting his promising new series in motion. When a novice band of Somali pirates steals an oil tanker, a team of experts, including negotiators, security, and maritime experts comes in to locate and recover the tanker. With the crew's lives at stake and a massive environmental disaster looming in, the team must do everything in their power to make their mission successful. But things are not as easy as they seem on the surface. Phayre certainly knows his way around ransom drops and dealings with modern-day pirates and parlays this knowledge into an enthralling page-turner. There are fast-paced plot twists, nifty negotiations, and relentless political intrigue as he piles on the setting, surprises, and details. The intriguing premise is absorbing, and the expert plotting and execution keep the readers turning pages fast. Scares, negotiations, plot, and counterplot—things get complicated, with Phayre throwing in surprises, one after another. Abdi and Zahi remain the prime movers, and the array of secondary characters are thoroughly sketched out. Phayre knows how to spring a surprise: he takes time out to explain the nitty gritty of the modern-day pirate maneuvers, but he does so without slowing the pacing or losing the momentum. The result is a taut, compulsively readable tale that is well suited to the lovers of swiftly moving military thrillers. Phayre is an author to watch.
https://theprairiesbookreview.com/2021/11/23/the-ransom-drop-the-response-files-somali-piracy-action-thriller-by-rob-phayre/